Vet Playas Veterinary Hospital opened in 2007 and has been in the community since 2002 serving clients in Mexico and the United States.
We are headed by Dr. Juan Pablo Fimbres. He is supported by highly qualified doctors and staff.
All of us at Vet Playas Veterinary Clinic are here to insure your pet receives the best possible care at the most affordable prices.
The professional staff at Vet Playas Veterinary Hospital is dedicated to helping pets live long, healthy lives. We are a Full Service Hospital specializing in Orthopedic Surgery and Oncology, Cancer Detection and Treatment.
Dr. Juan Pablo Fimbres
Dr. Ricardo Becerra
Dr. Karina Cortes
Dr. Belen Lazcano
Dr. Josely Orozco M.V.Z.
Dr. Diana Portilla
Dr. Odette Ramos
Dr. Melissa Serrano
Dr. Karla Vazquez
Dr. Laura Vela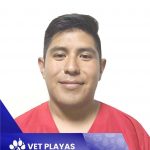 Dr. Jeronimo Soriano
Dr. Gabriela Herrera
Dr. Ibrahim Acosta
Dr. Miguel Morales
Dr. Mario Piñuelas
Dr. Odette Ramos
Dr. Sara Miranda
Reyna Fernandez
Frida Lopez
Alexandra Viramontes
Gladys Viramontes
Stephany Terrones
Ronald Richards
Ivonne Fimbres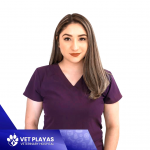 Giselle Marquez
Elias Gordian
Alejandro Fimbres
Pharmacy Coordinator
Alex Richards
Jose Luis Azqueta
Martin Lopez
Jesus Ramirez
Hector Reyes
David Rios
Teresa Garcia