Specializing in Orthopedic Surgery and Oncology
Hospital Address
Paseo Estrella Del Mar # 919 Playas de Tijuana, B.C., Mexico
Crossing the San Ysidro Border
Hospital Telephone Numbers
Paseo Estrella Del Mar # 919 Playas de Tijuana, B.C., Mexico
011 52 (664) 631- 8716 (Call from USA)
Call or Text for Appointments
1 (619) 601- 7381 (USA)
1 (619) 735- 1277 (USA)
Call or Text for Test Results
Ronald Richards (USA)
1 (619) 552- 9658
Hospital hours
Monday – Friday: 9:00 am – 7:00 pm
Sat: 9:00 am – 6:00 pm
Sun: 9:00 am – 4:00 pm

Emergency or After-Hours Care
Monday – Friday: 7:00 pm – 12 Midnight Saturday: 6:00 pm – 12 Midnight
Sunday: 4:00 pm – 12 Midnight
we are open every day of the year except Christmas and New Year's day.

The lobby is open every day until midnight
Real Patients, Real Results
Jeniffer V.
8/21/2022
I brought my dog in for emergency surgery during non-emergency hours and they were nice enough to take my dog in once I gave them my dogs bloodwork labs and X-rays. My dog was diagnosed with Pyometra in Cali and her Vet told me I needed to take her into emergency hospital due to he blood work count being way too low but the hospital's over here are way out of my budget so my cousin told me about this Place and I didn't hesitate to take her in. They were professional and friendly and they explained the situation and gave me hope that my dog would survive where in Cali they basically gave me no hope even if I did choose to do surgery. My dog was prepped and surgery was performed for about an hour then they called me that everything came out fine and to give it another hour for her anesthesia to wear off. Once she was ready I was able to visit her upstairs and say good night as she needed to stay overnight for observation. The price for this surgery was a lil below 1,000 which is a reasonable price compared to the ones in Cali. I definitely recommend this place to anyone. This will now be my Vet for my senior dog and my puppy.
Reyna U
8/1/2022
My experience at this veterinarian was excellent. The speed in responding to me in addition to an appointment was almost immediate. The place is very clean and tidy. The staff was very friendly. It is worth mentioning that I see bad comments but most of them are from people who take their dogs for medical attention when they required it a long time ago. Not all responsibility for the health of our pets lies with the veterinarians, it is also the responsibility of the owners. Vaccinating and consulting regularly can prevent. Vet beaches is a highly recommended place. My dog goes to Vet Playas since a puppy.
Perlita C.
4/20/2020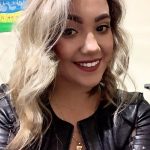 I love this place. I will drive and will continue to drive for hours for my fur baby to get the best treatment possible. They are extremely friendly and they know exactly what they are doing. I get my lab results within a few days, they are extremely professional. If you care about your fur baby as much as I do, you won't think twice about making that drive.
The only down side I could say about this place is that the wait is a bit frustrating but it's worth it. So please make a appointment, I hate hearing people complain in the waiting room. If you didn't have an appointment and drove 2+ hours to get there; guess what? That's your fault.
Andrew P.
8/1/2022
We want to thank Ron, all the veterinarians, and staff from Vet Playas in Tijuana, that took such wonderful care of our pet Chihuahua. He urgently needed a surgery to relieve a herniated disc that was preventing the mobility of his back legs. They did an amazing job on the surgery, and showered him with love, and care during his recovery stay! After only a week and a half Fred is now starting to walk again. The cost was only 20% of what it would have  been in California.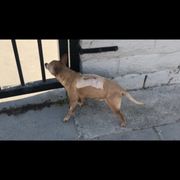 Hailee B.
4/12/2020
Vet Playas was AMAZING. Our my 3 year old son accidentally stepped on our 2 month old pug and broke her back leg. We went to a vet here in California and they wanted close to $6,000 for the surgery and follow up appointments. There was no way we could afford that right now. Thankfully my husband looked into Vet Playas and contacted Ron. I was really skeptical but Ron made me feel comfortable. Ron was amazing and ALWAYS kept us updated. They sent us pictures of her the whole time she was down there. The surgery went well and we have our puppy Buttercup with us now. They also referred us to MexiVet Express who took our dog across the border and back. Her name is Ana and she is amazing. Overall I am so thankful for them. They saved our dog and saved us THOUSANDS of dollars. I HIGHLY RECOMMEND.