VET PLAYAS
Veterinary Hospital
Specializing in Orthopedic Surgery and Oncology
Direction
Paseo Estrella Del Mar # 911
Playas de Tijuana, B.C., Mexico
6 miles from San Ysidro Border Crossing
CLINIC TELEPHONE NUMBER
(664) 631-8716 (MX)
011 52 (664) 631-8716 (From USA)
Appointments
+1(619) 552-9658 (USA)
(619) 601-7381
(619) 735-1277

Email Us: ron@vetplayas.com
Test Results
+1(619)763-7812
Patient Coordinator
+1(619)763-8100
Email Us:
ron@vetplayas.com
HOURS OF OPERATION
Normal Hours
Monday – Friday: 9:00 am – 7:00 pm
Saturday: 9:00 am – 6:00 pm
Sunday: 10:00 am – 4:00 pm
Emergency or After Hours Care
Monday – Friday: 7:00 pm – 12 Midnight
Sunday: 6:00 pm – 12 Midnight
Sunday: 4:00 pm – Midnight
We are open every day of the year except Christmas and New Years.
New Lobby Hours for After Hours Care and Pick Ups.
Lobby is Open Until 12:00 am Midnight
Monday to Sunday
Vet Playas Veterinary Hospital opened in 2007 and has been in the community since 2002 serving clients in Mexico and the United States.
We are headed by Dr. Juan Pablo Fimbres. He is supported by highly qualified doctors and staff.
All of us at Vet Playas Veterinary Clinic are here to insure your pet receives the best possible care at the most affordable prices.
The professional staff at Vet Playas Veterinary Hospital is dedicated to helping pets live long, healthy lives. We are a Full Service Hospital specializing in Orthopedic Surgery and Oncology, Cancer Detection and Treatment.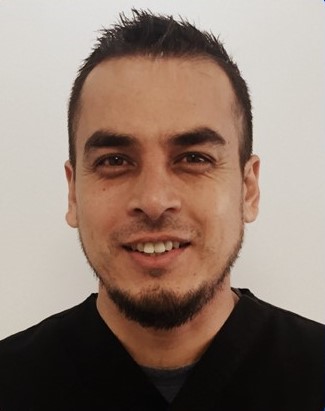 Ronald Richards
Director of Operations
Alexandra Viramontes
Administration
Daniela Rubio
Patient Coordinator
Gladys Viramontes
Patient Coordinator
Alejandro Fimbres
Pharmacy Coordinator
Christian Valenzuela
Staff